Functionalized components made from Organosandwich semi-finished products
Lightweight components such as fiber-reinforced plastics play an essential role particularly in automotive construction. Lighter materials help reduce carbon dioxide emissions. In a research project, the Fraunhofer Institute for Microstructure of Materials and Systems IMWS and ThermHex Waben GmbH are working to manufacture lightweight components with integrated thermoplastic honeycomb cores, using a hybrid injection molding process, that are designed for automotive applications. The two partners have been working together on this issue since late 2015; in the new project, they will develop an innovative technology for large-scale production of hybrid Organosandwich components for structural applications.
Possible applications for Organosandwich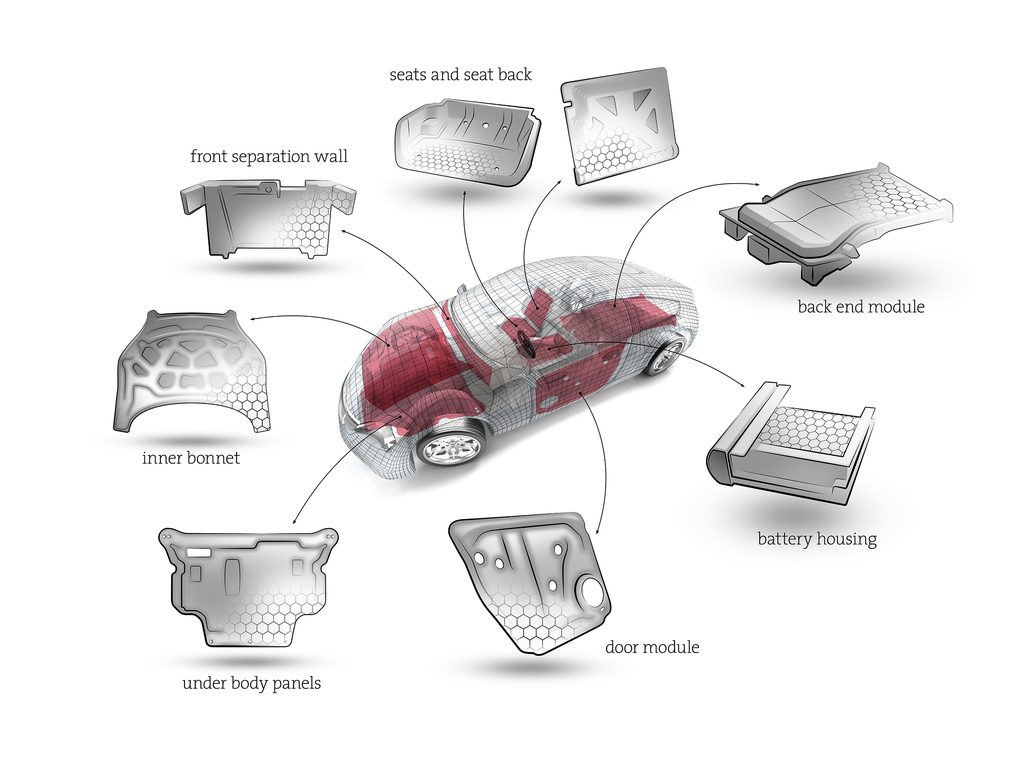 Applications in use
ThermHex polypropylene honeycomb cores with thermoplastic top layers are already used in the automotive industry. The material we use for the boot floor of the Maserati Ghibli and the Jaguar F-Type is, for example, produced by Renolit under the name Gorcell. In Japan, the technology of Gifu Plastics is marketed under the name Teccell and is used, for example, for the trunk cover of the Toyota Prius PHV. In these applications, a cost-efficient weight reduction combined with good recyclability was successfully obtained (Fig. 1).